Welcome to the Garrafrauns Heritage and Community Website
---
Garrafrauns Heritage Group was formed in 2003 by a group of enthusiasts who share a common interest in preserving and promoting the heritage of our locality, here in Garrafrauns, Co. Galway.
The Garrafrauns area is rich in local history, traditions and folklore which have been passed down from generation to generation. By promoting our local heritage we can preserve these traditions and records, local history and photographs from the past. It is as equally important to obtain and preserve photographs from the present, which for our future generations, will become a record of their past.
Heritage is as much about the present and the future as it is about the past. The group shared a desire to record and preserve as much of the heritage of Garrafrauns as was feasible, before it would have been lost forever.
In creating this website, it is the hope and aspiration of Garrafrauns Heritage Group that the site will become a forum where such local heritage can be shared and preserved in order that it may be fully appreciated by present and future generations.
This website compliments our 4 publications "Garrafrauns Through the Ages Volumes 1-4 " and
"St.Patrick's Church, Garrafrauns 1913-2013"


T
he books tell the story of the rural Garrafrauns parish through a series of glimpses into its past. It begins with the
dolmen
, one of the earliest evidence of human activity in the parish during the early Neolothic period almost eight thousand years ago .


Publications include detailed maps of family home positions in all the townlands from 1855 to 1911. Stories, folklore, a history of education and local traditions and superstitions are also featured.

A very important facet of the publications is the inclusion of excellent photographic and pictorial records of the parish. The school and 7 aside photographs in particular will stir up old memories.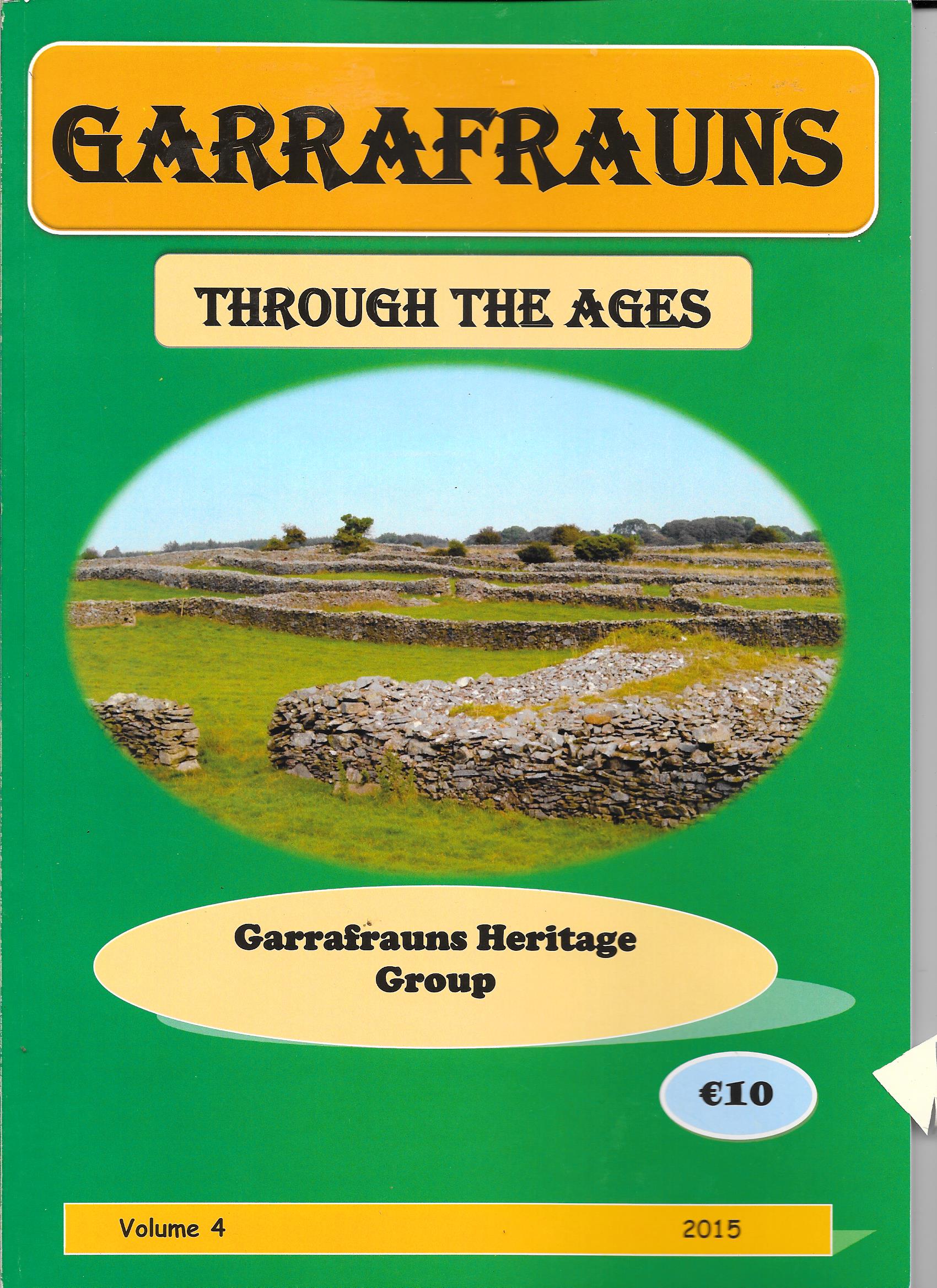 During 2013 we celebrated the centenary of
St. Patrick's Church
in Garrafrauns which was constructed during
1912 and 1913.
Our
3rd
publication commemorates and celebrates almost 1600 years of Christian worship and community in the Garrafrauns area.
Our Latest Publication" Garrafrauns Through the Ages, Volume 4" continues the themes of earlier volumes and completes the mapping and charting of family homes and farms in the remaining townlands of the Garrafrauns area.

The Heritage Group extends its gratitude to all who assisted in the publication of their books, generously giving of their time and expertise while providing information, maps, photographs, access to archives and recordings.